1-1 of 1
A little bit about the group
3rd Coast Vocals is an outstanding four part vocal jazz ensemble following in the giant footsteps of groups like The Manhattan Transfer, Lambert Hendricks and Ross, and New York Voices. 3rd Coast sings swinging arrangements with tight harmonies, placing their individual stamp on jazz classics, as well as performing unique and original material. Members are musical director/arranger Jeff Hall (tenor), Sandra Dudley (alto), Mark Stephens (bass), and Christina Watson (soprano).
Jeff Hall – Tenor/Leader/Arranger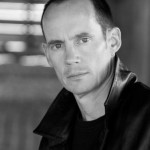 When asked to describe vocalist Jeff Hall, the first words of reply are usually "incredible musician."
Immediately you know that you are dealing with a person who has more going for him than just a
singing voice, although the voice is a remarkable one. A versatile and creative musician, his unique
treatment of jazz standards produces wonderful arrangements that are as individual as he is. As part of
the faculty at the Nashville Jazz Workshop, where he teaches vocal classes and ensembles, Jeff shares
his skills and experience with students eager to learn more about the jazz art form. Jeff's debut CD "Let's Face the Music" earned rave reviews, and garnered him global attention. His latest CD, "Get Out of Town" is released on the Mahogany Jazz label. He continues to perform and record in Nashville and
other cities, as well as arranging for vocal jazz ensembles and other individual artists.
Mark Stephens – Bass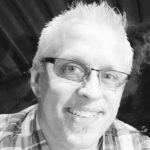 Mark keeps the low end groovin' as the bass voice in Nashville's own 3rd Coast Vocals. Mark hails from a mid-western musical upbringing and from the age of 4, has been consumed with a love for music. This has allowed him to sing and play many styles ranging from jazz to contemporary Christian. Mark has worked with many well known vocal jazz arrangers including Kirby Shaw, Gene Puerling, Don Shelton and Steve Zegree. Since his early collegiate days, Mark has continued to perform and to record as a session and jingle singer, as well as a voice-over artist. He has performed and/or recorded with such artists as Take 6, Kevin Mahogany, Alvin Slaughter, Larnelle Harris, Bobby McFerrin, Barry Manilow, Andy Williams, Oleta Adams, and Karrin Allyson. When not performing with "3rd Coast Vocals," Mark continues to be a sought after session singer in the Nashville area.
Christina Watson – Soprano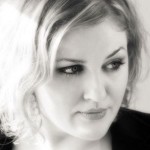 Vocalist Christina Watson's impressive range appeals to music lovers from all backgrounds. She can
swing on a jazz standard, interpret a ballad with mature sensitivity, and then belt out the blues and funk
with attitude and a unique edge. Classically trained, she also possesses a powerful soprano voice, which is showcased by her role in the Nashville based vocal jazz quartet, 3rd Coast Vocals. In early 2004 she recorded her debut CD, "All About Love". Her original composition "Half Moon" has received praise from critics and listeners around the globe. She recently finished her sophomore effort, "A Flower Truly Blue", which is receiving excellent reviews already. Not only a performer, Watson is also currently teaching vocal classes at the Nashville Jazz Workshop and coaches private vocal students from her home studio.
Sandra Dudley- Alto

Sandra Dudley is a versatile jazz vocalist who performs standards, bebop and original songs with a "pristine, horn-like clarity", writes Tim Carman, former writer of the Houston Post.  Dudley, a native of Buffalo, New York, is currently Assistant Professor of Commercial Voice at Belmont University in Nashville, Tennessee where she has taught commercial voice and commercial courses since 1995.  She was the director of the jazz vocal ensemble "Jazzmin" from 1995-2008. In 1994, Dudley made her national recording debut singing "Little Prayer" on an album entitled "Last Night When We Were Young: The Ballad Album" on the Classical Action label, produced by Fred Hersch. She has performed with, among others, legendary guitarist Barney Kessel, Canadian pianist Oliver Jones, New York pianist Fred Hersch, saxophonist/flutist Bobby Militello, and trumpeter Marvin Stamm. Sandra has been the featured singer with The Jazz Orchestra of the Delta under the direction of Dr. Jack Cooper. A CD with the Memphis based band called "Big Band Reflections of Cole Porter" was released June, 2003 on the Summit Label and received critical acclaim. Her first solo CD, "Close To You" was released independently on Bella Records also in 2003. Sandra's latest project with jazz pianist Lori Mechem entitled "All of My Life" was released in January 2014 and can be heard on jazz radio stations across the country.  This project is a tribute to the great lyricists Alan and Marilyn Bergman. Sandra Dudley is a dedicated jazz musician who believes in staying true to the art form. Her exuberant stage presence, sophisticated scatting ability, and tender ballad interpretations make her one of the most captivating performers on the scene today.